By Andy Thomson
Many RV enthusiasts share a passion for off-road adventures, and this means that they will be looking for a multi-use pickup. One of the most performance-oriented off-road pick-up trucks you can buy is the Ford Raptor. The Raptor is designed for high performance off road use; it is not intended to be a rock crawler like a Jeep Wrangler (although it can drive through 30" of water) –  instead its focus is desert racing, hi-tech adventures like the Paris-Dakar Rally or the Baja 1000 Desert Race. This means that the centre of gravity counts somewhat, so it does not have to be much taller than a standard F150. The Raptor has lots of suspension travel, but it is not necessary for it to articulate like a Jeep. While it has an 8,000-pound tow rating, that is obviously not its primary focus. What we noticed when we took a Raptor for a test drive was that many of the components that make it great desert racer can help with towing an RV.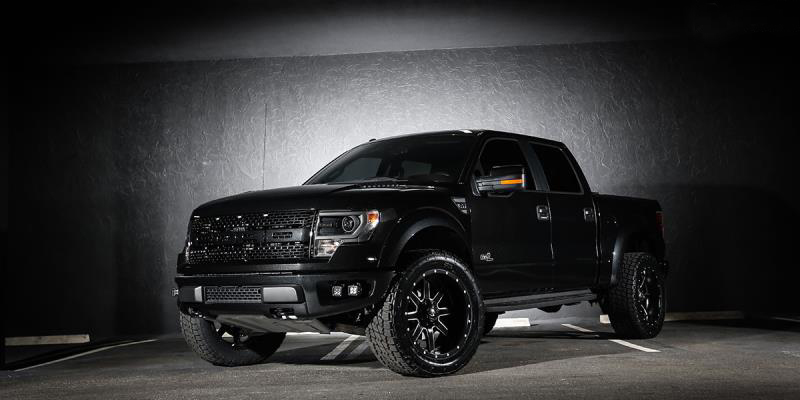 The first thing you notice when you look at the Raptor is the wide stance. The track is 6" wider than a standard F150. When you look underneath, or even peek in from the side, you see massive 3" shock absorbers. The springs are somewhat firm, but not overly so like the ones on a three-quarter ton, so the combination of spring rate and shock control is fantastic. As well, it retains the F150's independent front suspension. My educated guess is that this is the most controlled suspension ever put under a pickup.
The standard EcoBoost® 3.5 litre is enhanced with 450 horsepower and 510 pounds of torque – up 75 HP and 40 pounds of torque over the standard EcoBoost®. This engine is mated to Ford's new 10-speed automatic transmission with paddle shifters. It also has a tow haul mode. 
On the Road…

 
Recently, we had the opportunity to try out the Ford F150 Raptor, towing a 30' Airstream. Despite the excellent suspension tuning, the Raptor does not handle overly well – it is acceptable, but not fantastic. The reason gets back to the truck's focus. For desert racing, where you will frequently be airborne and driving over who-knows-what, you need huge soft tires. The Raptor has 315/70R x 17" BF Goodrich Baja Champion tires. For those of us who are metrically challenged these tires are 12.5 inches wide with a diameter of 34 inches and 8.5 inches of sidewall. So, while the suspension is fantastic, the tires are going to allow quite a lot of sway when towing.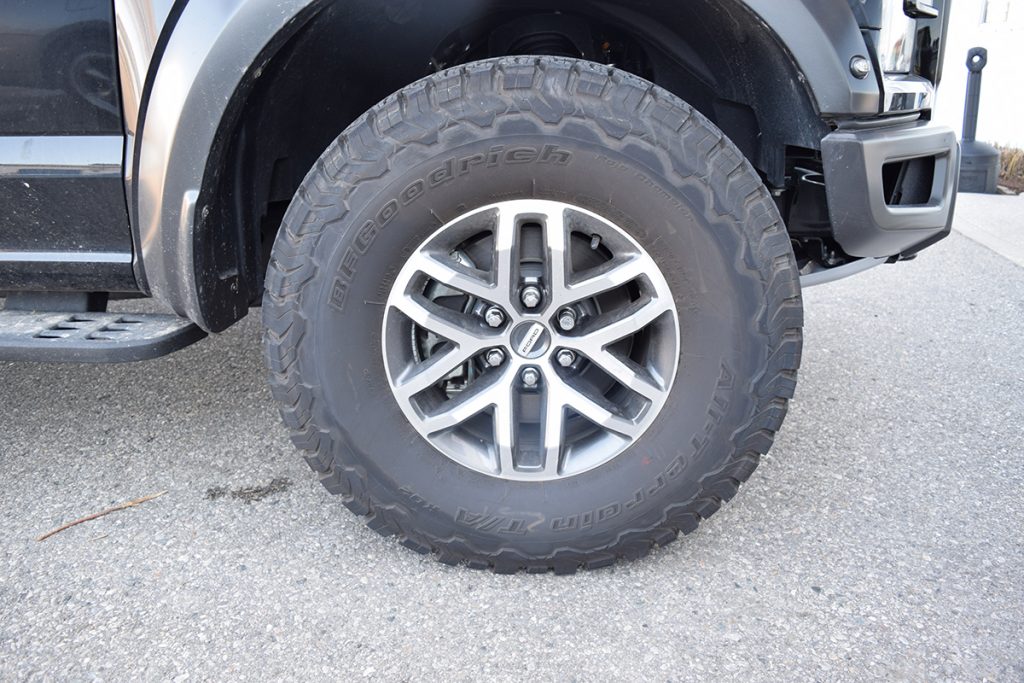 Enter a company called Fuel Off Road – they make very nice 22 x 10 inch wheels for the Raptor. On these wheels, you could mount P305/40 x 22 XL (extra load) performance tires, General makes one called the Grabber UHP that even retains some of the off-road look although it is still a performance tire. Combined with the suspension tuning, this would be an amazing handling pickup. You would just need to keep it planted on terra firma – maybe a "NO JUMPING" sticker on the dash would be an idea, if you were so inclined.
Performance feels somewhat like any other F150 – the extra power is pretty much used up by the monster tires, but there is nothing wrong with the performance of a standard F150, especially with the 10-speed transmission. Fuel economy was better than I expected, turning in 22 L/100 at 105 KPH while towing the 30' Airstream.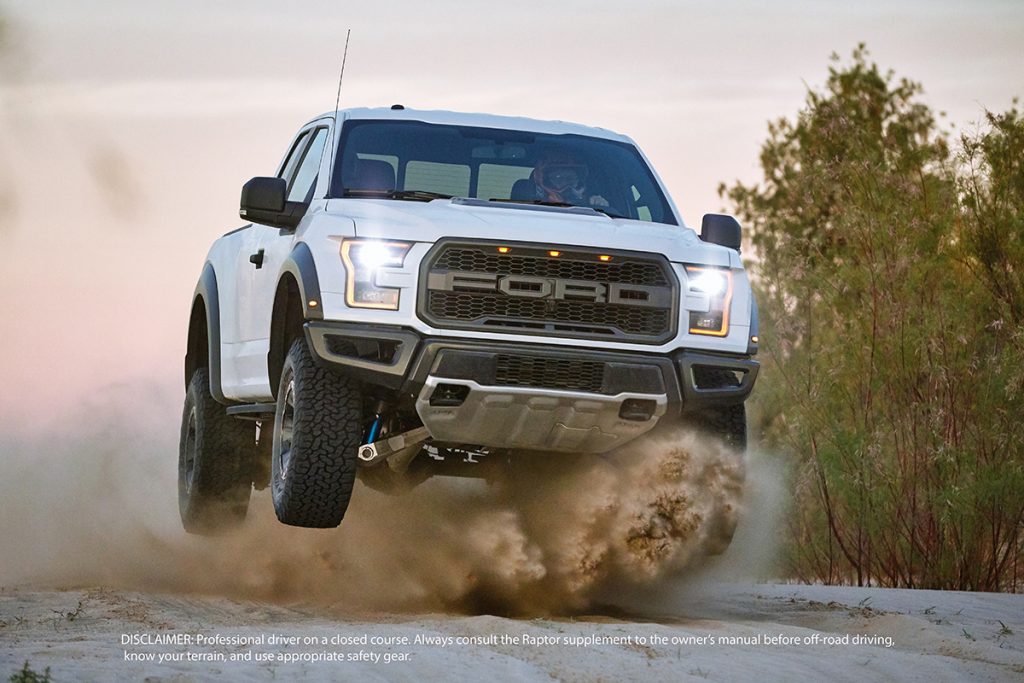 Now all this does cost some money. The new Raptor Super Crew has a base price of $70,000 and you can add lots of options from there, but it is interesting that all the performance equipment – even the racing seats – are standard. The 22" rims and tires are going to cost around $5,000 so it is not an inexpensive truck, and I would not count on seeing any discounts on the price. Still, Raptors tend to have great resale value. If you think about it, people spend that kind of money on F250's all the time to get a top-heavy truck with shocks made by the lowest bidder. You can change the tires and wheels on a Raptor, but you can't put a state of the art suspension under an F250. If you need or want a truck and you are going to spend that much anyway, why not have something that is cool, stands out in the campground, and performs and handles great. I am not really a truck guy, but if I was going to live with a pickup, this would be it!
Andy 
Source: Towing with an off-road truck