An RV fire breaks out in an enclosed space – the Proteng THIA device shown at the top of the photo will burst when exposed to the heat of the flame, releasing FM-200® fire suppressant agent to extinguish the fire.
RV Fire Prevention Tips
By Monica Baer, for National Indoor RV Centers
Follow these steps to reduce your risk, and to be prepared if a fire breaks out.
Dallas, Texas (October 24, 2022) – Unfortunately, every year, thousands of RV-related fires put the lives of RV'ers in danger.
As part of October's National Fire Safety Month, National Indoor RV Centers (NIRVC) is sharing fire prevention tips and a fire suppression product in an effort to keep RV'ers safe and sound.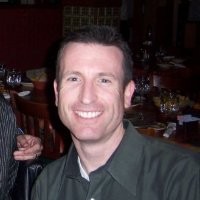 "We're focused on making RVing as safe and enjoyable as possible so it's important for us to address RV fire safety because there are 55 RV fires a day or approximately two fires that ignite every hour across the country," says Chuck Lasley, director with NIRVC, who regularly conducts fire safety talks at RV rallies.
Click on the video below to watch a special feature focusing on RV fire safety, emergency exit tips, and the Proteng Fire suppression system.
Top RV Fire ????Safety Tips
Inspect and clean interior, exterior and engine compartments – Remove dirt, grime and debris from under the refrigerator, propane area, battery storage compartments, generator compartment, engine compartment, fuel tank, oil reservoir, hydraulic containers, Aqua Hot/Oasis system, etc.
Pay attention to the electrical – Look for loose or frayed wires and loose connections
Inspect the undercarriage – Look for dragging, hanging or loose parts
Install smoke and carbon monoxide detectors and test them regularly – Class A RVs should have at least two detectors
Have at least three fire extinguishers onboard, including a white fire extinguisher (for electrical fires), and check them regularly – Locate extinguishers in the kitchen, bedroom and an outside compartment 
Follow this link to read Bob Vila's article on the types of household fire extinguishers, and how to use them: https://www.bobvila.com/articles/types-of-fire-extinguishers/
"It's critical to establish and follow a regular inspection and cleaning schedule whenever you're getting ready to leave for a trip or once you return from a trip," says Lasley. "In addition, the importance of an annual service appointment can't be overstated because professionals know what to look for and can catch things owners might have missed." 
RV Fire Suppression Product
Since thousands of RV fires happen each year, NIRVC offers and installs THIA by Proteng, a patent-pending, advanced fire suppression system. In the event of a fire, the THIA devices quickly and automatically disperse FM-200, an extinguishing agent that covers the heat source and can prevent, suppress and extinguish fires.
The THIA system by Proteng is customized to each RV and consist of multiple self-contained tubes that wind through specific areas of the RV that can be prone to fire.
For information on THIA by Proteng and NIRVC, please visit nirvc.com.
About National Indoor RV Centers
National Indoor RV Centers (NIRVC) is a privately held company founded and operated by motorhome enthusiasts who know the lifestyle, live it and love it. NIRVC's mission is to simplify RV ownership by offering an array of products and services that give owners freedom to enjoy the RV lifestyle. The company and its employees are dedicated to delivering superior customer experience, which covers the most important elements of RV ownership, including sales, service, maintenance, repair, paint and body work, storage and washing and detailing. NIRVC opened its first location in 2009 outside of Dallas in Lewisville, Texas. The company now has a total of five RV lifestyle centers located in Atlanta, Dallas, Las Vegas, Phoenix and Nashville. NIRVC opened its sixth Center in Prince William County, Virginia, which is just 50 minutes from Washington, D.C., in October, 2022.
Source: RV Fire Prevention Tips