This article may contain compensated links, please read our disclaimer for more information.
Black Friday is just around the corner and that means it's time to seek out deals on RVing products for your traveling loved ones or for yourself. Honestly, part of RVing is collecting less stuff and focusing more on making memories. That said, there are a handful of items that sure do make RV life more enjoyable and if you can get a good deal on those items, that's even better!
Below are some of the top Black Friday deals for RVers in 2023! Whether you're shopping for an RVing loved one or for yourself, we're betting you'll find the perfect deal right here. 
Kindle E-Readers
Storing books in an RV is difficult. They fall from shelves during travel and because they're heavy that can add a lot to your total RV weight. Fortunately, you can take care of this problem by investing in a Kindle E-Reader. In order to get a good deal on a Kindle, wait until the Amazon Black Friday sale begins on November 16. During this sale, select Kindle E-Readers will be up to 29% off!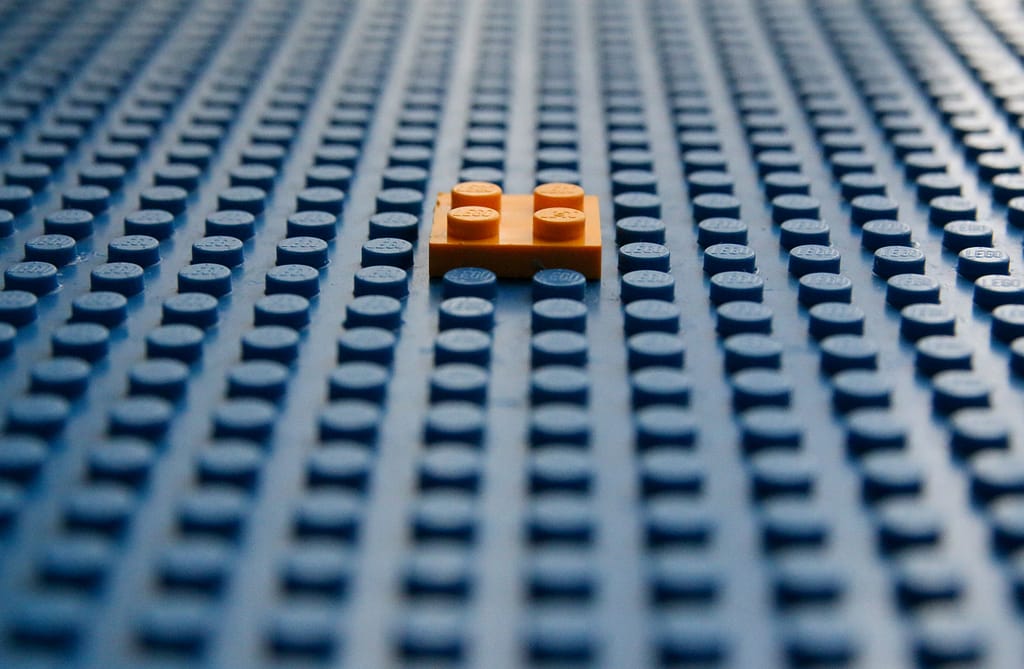 Lego and Magna-Tiles Building Toys
The best toys for RV living? Open ended toys such as Lego and Magna-Tiles. These can be used in a variety of ways and can easily fill hours of playtime. Unfortunately, they can be a bit on the pricey side, but if you buy during Amazon's Black Friday sale beginning on November 16, you could get up to 30% off on Amazon on select Lego and Magna-Tile sets. 
Select Ninja Kitchen Appliances 
We may have tiny kitchens, but that doesn't mean RVers don't cook amazing meals. Of course, in order ot make those meals, we need the right tools. While we can't recommend stocking your kitchen with too many small appliances, there are instances where an air fryer, toaster oven, and other appliances with multiple uses can come in handy. Buy Ninja versions of these during the Amazon Black Friday sale and save up to 44%. 
Ruggable Washable Rugs
RVing can be a messy business. Dirt and sand are constantly being tracked into our tiny-homes-on-wheels, making it difficult to keep the floors clean. Something that'll make cleaning the floors a bit easier? Ruggable washable rugs! These come in a variety of amazing designs, can be tossed in the washing machine, and some will be up to 25% off during Amazon's Black Friday sale. 
SMYRNA Turkish Cotton Beach Towel
Tired of waiting forever for your towels to dry after each beach day? Turkish towels are the perfect answer. These thin, yet absorbent towels wick water away without a problem, but also dry super quickly, making it easy to enjoy back to back beach days or pool days. We especially love these SMYRNA Turkish Cotton Beach Towels, which happen to be on sale right now. 
Nugget Countertop Ice Maker
A tiny freezer means there isn't always space for ice, and we've yet to find an RV fridge with a built-in ice maker (though it could exist). Our solution? A countertop ice maker. Luckily, the Nugget Countertop Ice Maker is discounted for Black Friday when bought through Amazon. 
Shark Cordless Anti-Allergen Stick Vacuum Cleaner
Washable rugs are one way to keep your RV floors a bit cleaner, but if you have carpets, you'll also need a vacuum cleaner. This is where the Shark Cordless Anti-Allergen Stick Vacuum Cleaner comes into play. This is one of our favorite vacuums for RVing and it is discounted on Amazon for Black Friday. 
VIVOSUN Folding Beach Wagon
Perhaps one of the most useful items an RVer can own is a folding beach wagon. These wagons fold up small, so they can be stored in an RV storage bay, but when open, they can hold a surprising amount. Whether you need a way to get your toddler down to the beach or a method of getting laundry to the campground laundry room, a folding wagon is useful. This VIVOSUN Folding Beach Wagon is a good pick and is part of Amazon's Black Friday Sale.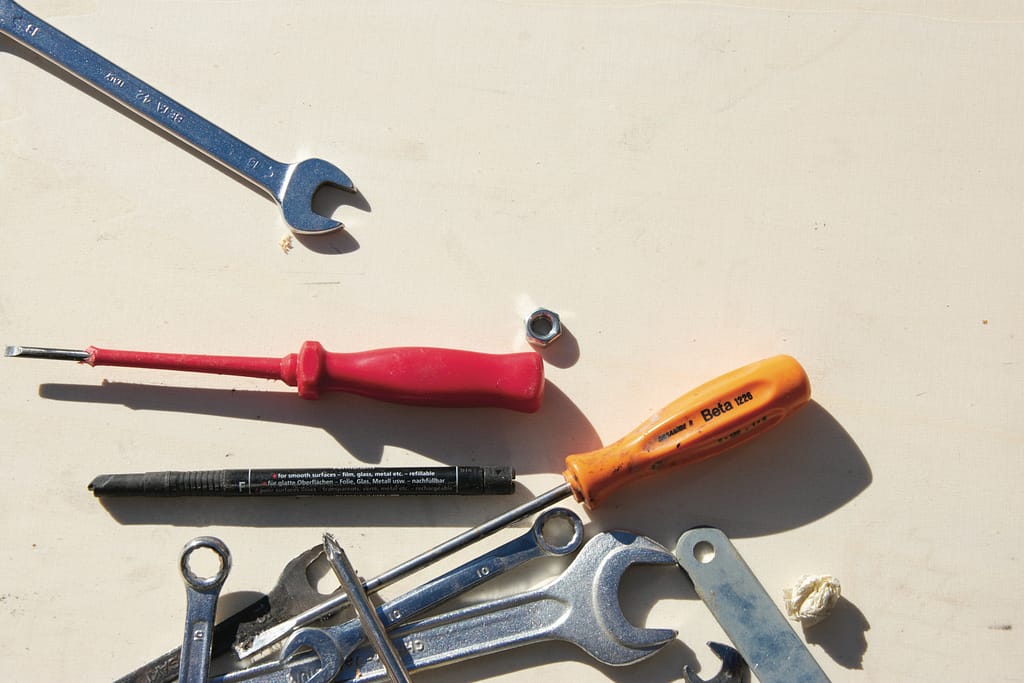 CARTMAN Home Tool Kit
Tools are a must-have when RVing. Things are always going to need fixing, and we're betting you find some upgrades you'd like to make to your rig as well. This CARTMAN Home Tool Kit is a great starter set for those who need some tools for their rig, and it's being sold at a discount at Amazon. 
Jackery 1000 Plus Solar Generator Kit
Want to be able to power your rig off-grid? A traditional generator is just fine, but the Jackey 1000 Plus Solar Generator Kit is even better. This awesome kit gives you power wherever you are without the noise and stink of a traditional generator. It also removes the need to install solar panels on your roof (something that may seem daunting to some). Best of all, it's 30% off on Amazon right now. 
MaXpeedingrods 3500 Watt Portable Inverter Generator
Of course, if you can't splurge on the solar generator listed above, a traditional gas powered generator will do the job just fine. This is where the MaXpeedingrods 3500 Watt Portable Inverter Generator comes into play. This one is on sale for 20% off on Amazon and is enough to power anything in your rig.
SANAUVULCAN Portable Propane Fire Pit
If you enjoy campfires, but don't enjoy building fires or smelling like smoke, a propane fire pit is the perfect solution. This SANAUVULCAN Portable Propane Fire Pit is an excellent choice. It includes lava rocks as well as a metal lid and is on sale right now for 16% off on Amazon. 
Cascade Mountain Tech Camping Chair
Of course, you'll need some sort of chair to sit around those campfires. The Cascade Mountain Tech Camping Chair will do the trick just fine. This low profile chair is lightweight, but incredibly durable. It's also super comfortable, with a breathable mesh back and bottom to keep you cool in the summer months. Best of all, it's included in Amazon's Black Friday sale, meaning you'll get a great deal if you buy now!
GoPro HERO9 Black
Capture all of your family's adventure with a GoPro. We love these cameras because they are waterproof, dirtproof, and as durable as they come, meaning they can stand up to all the crazy things your travel crew gets up to. For Black Friday, Amazon is selling the GoPro HERO9 Black for just $199. This is a 13% savings and is a worthwhile buy, for sure. 
RVLock Compact and V4
Fumbling with keys every time you return to your home on wheels is a pain in the neck. The solution? An RVLock. This super handy lock upgrade allows you to enter your rig using a key fob or a code. It's much more secure than a traditional RV lock and it sure makes life easier. Right now, both the RVLock Compact and RVLock V4 are on sale on Amazon. Snag one while you can!
As you can see, there are all kinds of amazing deals on items that will make RV life just a bit more comfortable. Which things will you buy for the RVers in your life? Which ones will you snag for yourself? 
Want more gift ideas? Be sure to check out the gift guides below:
Join Fulltime Families
Fulltime Families Members get access to the best resources, community and discounts.
Fulltime Families is a participant in the Amazon Services LLC Associates Program, an affiliate advertising program designed to provide a means for sites to earn advertising fees by advertising and linking to amazon.com, amazon.co.uk, amazon.ca. Amazon and the Amazon logo are trademarks of Amazon.com, Inc. or its affiliates.